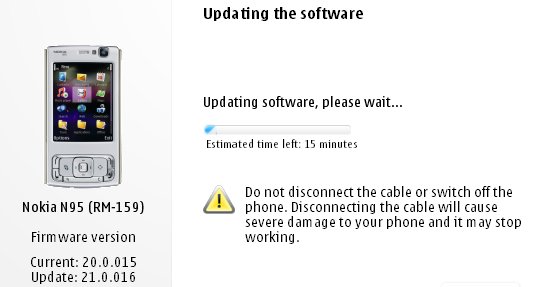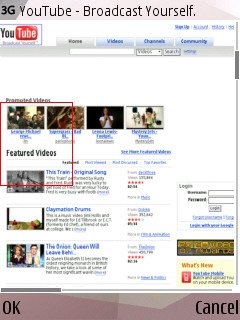 After much waiting it seems Nokia has at last given the Nokia N95 its Flash Lite 3/Web runtime firmware update. Ofcourse we alrady got the utility wares for seeing youtube videos through alternate updates, atleast it's Betterlate than never. It's nowhere near as huge an update as the v20 which introduced demand paging and transformed the performance of the device turning the lowly N95 into as powerfull a machine as the N95 8GB especially with the 16 GB microSD that has since been released. The v21.0.016 is still a major firmware and well worth installing, but i wouldn't recommend it if you

are fed up of the Backup&Restore formality.




What's new for v21.0.016 (over and above v20 firmware):

Flash Lite 3 is included, so Flash video sites will work, including YouTube (just as on the N95 8GB v15 firmware from a couple of months ago)
The Web runtime is included, meaning that standalone widgets are now possible
Greater Bluetooth headset compatibility
Better handling of entering lots of text into web page dialogs
Speedier Gallery in every way
Faster Java runtime, so Java apps start faster
plus the usual miscellaneous bug fixes and tweaks, no doubt!
Ofcourse they still haven't included the full app of the NGage service, so I guess we ain't going to see it in the near future(even though release had been slated for X'mas '07).

More details and screens at
AllAboutSymbian
.