The Seidio Innodock for my Samsung Galaxy S2 allows me to view it at a comfortable angle. The advantage is that it allows you to use it with your device with or without a case attached so you don't need to remove your case from your Galaxy S2 everytime you want to dock it - Nice eh? Its also designed to work even if you have an extended battery and back cover attached to your device. So you can easily sync and charge your Galaxy S2 whilst its in the dock, without having to remove any items from your phone. Ease of use.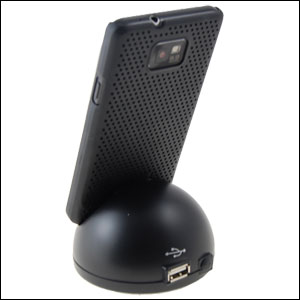 Unlike other stands that require separate inputs to enable sync and charging, the Seidio Innodock lets you do both with the same cable. This reduces desktop clutter resulting in a cleaner, more efficient work space. Nice.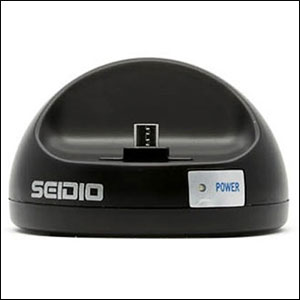 It comes with a USB cable for plugging into a PC or USB mains adapter, and an LED status indicator to let you know when your phone is charging at a glance.