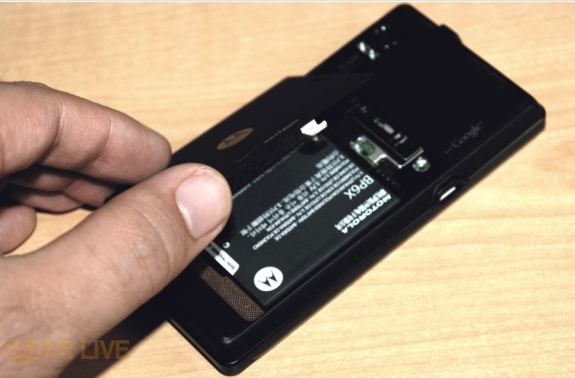 Have a hands-on with the Motorola Droid a.k.a Milestone and you realise that the battery cover is a literal example of the term "slip-on cover". Pulling the phone out of our pocket without the battery cover is becoming more of a routine for Droid owners. So, what's Verizon doing about the problem? Well, from what we're hearing, if you should take your Droid to a Verizon store and complain, they'll "fix" the handset with a "Verizon Wireless" sticker. No joke.

The "fix" was posted by Flickr user
Anticitizen
after he ventured into a Verizon store to find out if there was an official solution to the battery door problem. Turns out, all his DROID needed was a little TLC and a band-aid.